Wedding, Couple, and Family photographer
New York City & Worldwide
Couple and family Photoshoot in NYC area
New York couple and engagement photographer
Engagement Photography in New york city
Likewise, we offer great options for engagement photoshoots in New York city and proposal photography.
Wedding Photographer in New York
Natural wedding photography in NY is also my speciality. Don't hesitate to tell me your ideas about affordable wedding photography in New York.
Professional new york photographer
The best photos of you surprise proposal in New York with Leyre, a professional photographer
Fotografo profesional en Nueva York
Family and engagement photography in New York. Choose your favorite place like Central Park or Dumbo and get natural photos.
Sesiones de fotos de pareja y familia en Nueva York
Family photoshoots are a great opportunity to have fun all together. Book now with Leyre Canizares, your family photographer in NYC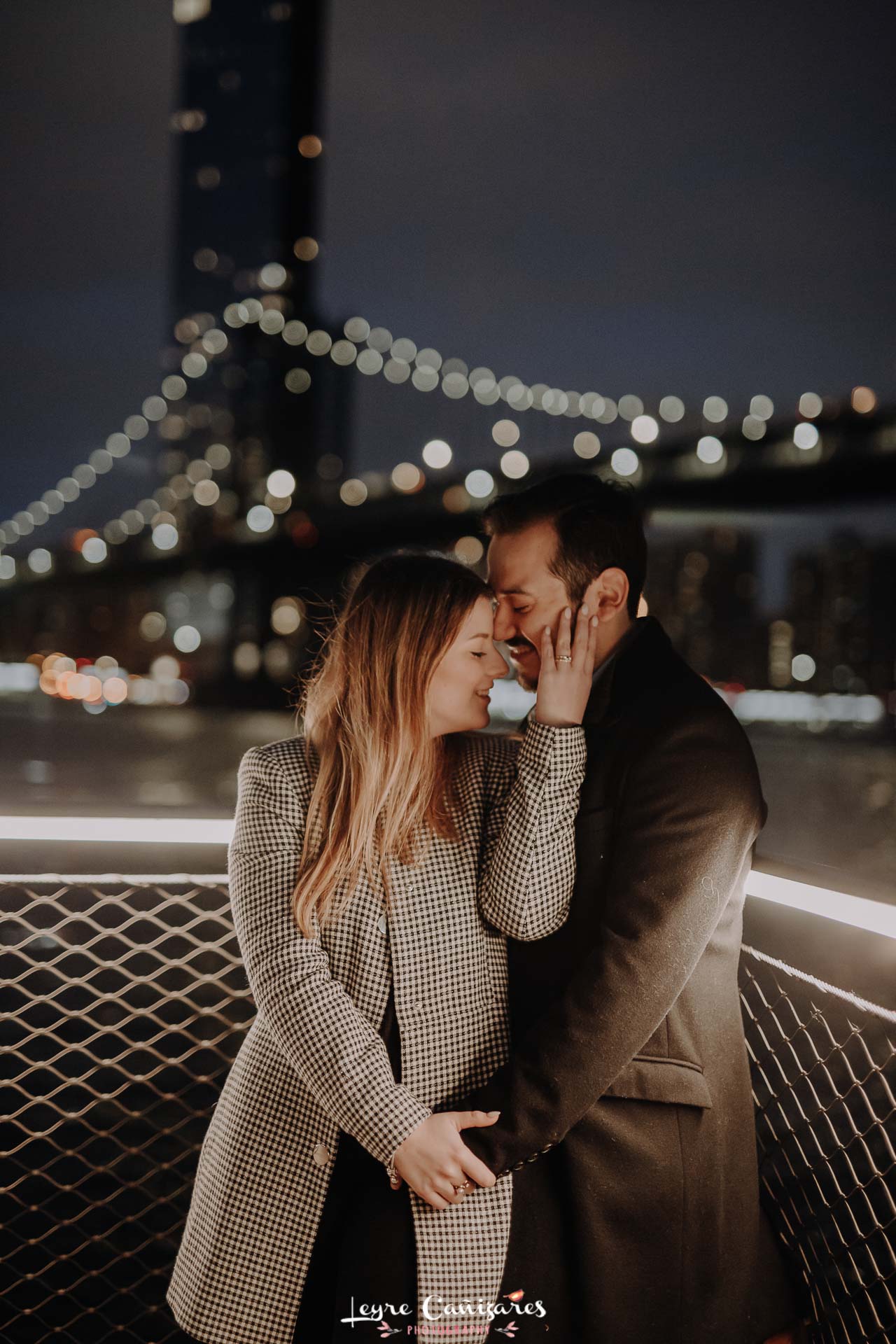 My work is about capturing the connection between people.
Although life without memory would not be life at all, we forget easily. Photographs are, perhaps, the most powerful method to bring back what is past. And not just a face without wrinkles or the sunshine of a special day, but the love that makes our existence meaningful and the little details in which it is expressed: the intense look of a couple in love, the touch of two hands with proudly worn wedding rings, the excitement of those who are expecting, the curious eyes of a newborn at the sight of their parents, or the joyful moments of a family all together.
NYC Wedding and engagement photography with Leyre Cañizares
If you are looking for a couple photographer in NYC, Leyre Canizares is your best option.
Surprise proposal photographer in New York city area
Likewise, we offer great options for engagement photoshoots in New York and proposal photography. Choose your favorite package and book your date for your photoshoot
Maternity and pregnancy photography in Manhattan and Brooklyn, NYC
Vacation photographer in New York. Reserve a date with Leyre, a professional photographer based in NY
Elopement and wedding photography in New York City, book your date with Leyre Cañizares
Get natural and lovely photos in New York with Leyre, a professional photographer specialize in couple and family photoshoots
The best photographer in New York. Couple and family photographer. Engagement and proposal photoshoots
The Best Affordable Photographer in New York, NY 2019-2010